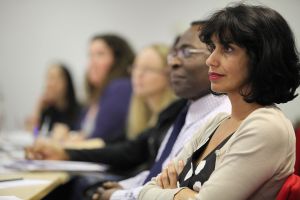 St. Mary's Centre 16th Annual Conference 2018
Rape - not an isolated issue: Sexual violence and multiple types of abuse
Wednesday April 25th and Thursday April 26th 2018, Manchester
Click here to download the current programme for the 2018 Annual Conference

Click here to download information on our sponsorship packages
PLEASE NOTE THAT PRESENTATIONS FOR THIS EVENT ARE UNDER PAST CONFERENCE AND EVENT PRESENTATIONS
Our 16th Annual Conference will provide valuable insight and understanding of how sexual violence can feature in many different types of abuse including domestic violence, physical abuse and psychological abuse.
The conference main plenary sessions and workshops will be of interest to those working in the field of rape and sexual violence particularly police and decision makers, police officers, forensic physicians, health professionals and those working in safeguarding.
The conference is aimed at, among others, social care providers, police, doctors, nurses, counsellors, the legal profession, the third sector, forensic physicians and scientists.